Leith Street is the top of Leith Walk which runs from Edinburgh to Leith. Here is the top of Leith Street, with the tenements and balcony, Leith Street Terrace, running at 1st floor level.
This area was re-developed in the 1970s. The tenements have now been replaced by the King James Hotel.
On the right hand side of the street, at the very top of the picture is Jerome's Studio, which was based at 79 Leith Street from 1934 until 1970.
From close to the East End of Princes Street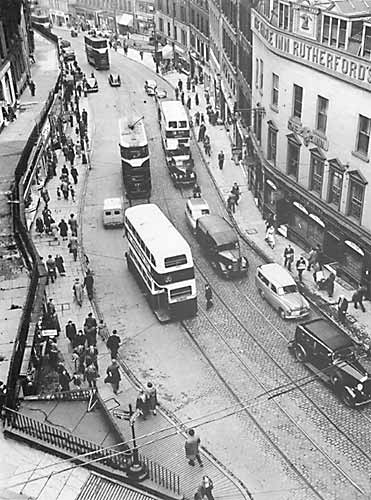 © Reproduced by courtesy of Evening News. Click here for web site details.