I assume that these are all workers from the City Hospital.
One looks young, but he also appears on a photo taken inside the hospital.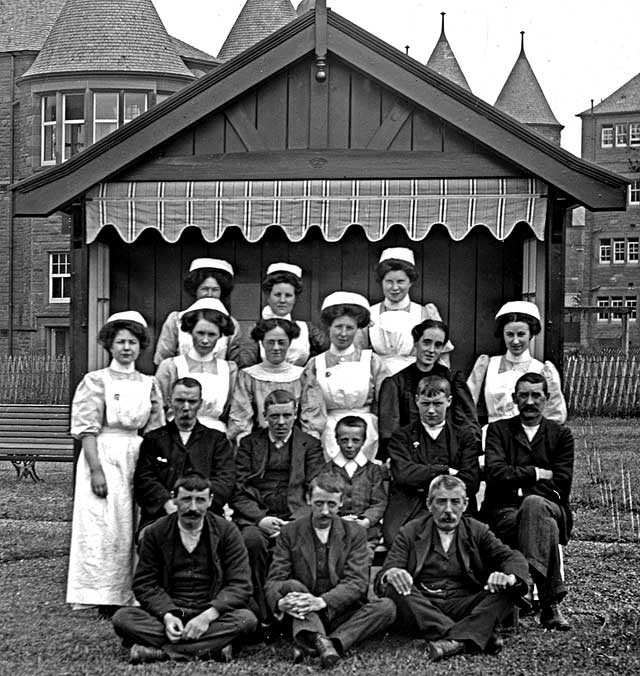 © Reproduced with acknowledgement to John Stirling, Currie, Edinburgh: November 6, 2009 Photographer not known
The City Hospital Workers
Inside the Hospital
Old Photo
Here is another lantern slide of what I assume are workers at the City Hospital, this one with the workers around a table inside the hospital.
Answer
1.
Liz Miller
Jersey, Channel Islands
Thank you to Liz Miller who wrote:
TB Patients
"The men in this photo could be either staff or patients.
Of course, the City was an isolation Hospital, so they could have been suffering from something like scarlet fever - something that has almost disappeared thanks to early diagnosis and antibiotics!"
Liz Miller, Jersey, Channel Islands: December 18, 2009