Coillesdene House
Joppa, Edinburgh
1.
Decorated Tram
Save for Victory - Buy National Savings Certificates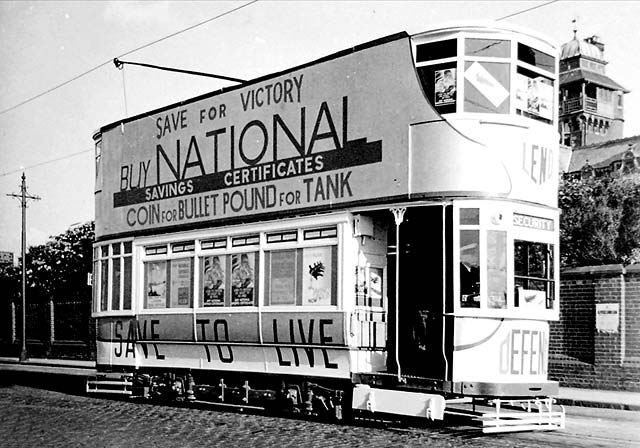 © Photo from the Edinburgh Corporation Transport Collection reproduced with acknowledgement to Lothian Buses
and taken from a print from the original glass plate made by John Dickson, Royston, Edinburgh
2.
Coillesdene House
Taken from an Edwardian postcard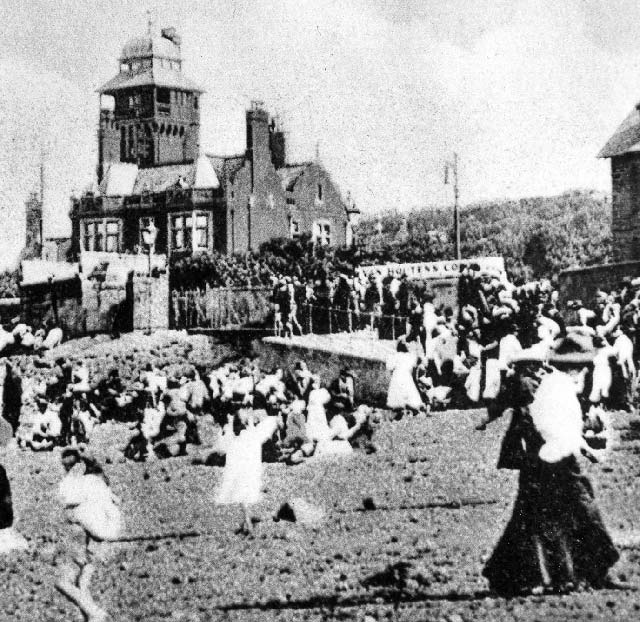 © Archie Foley, Joppa, Edinburgh
3.
Coillesdene House
The new tower block, built on the site of the old Coillesdene House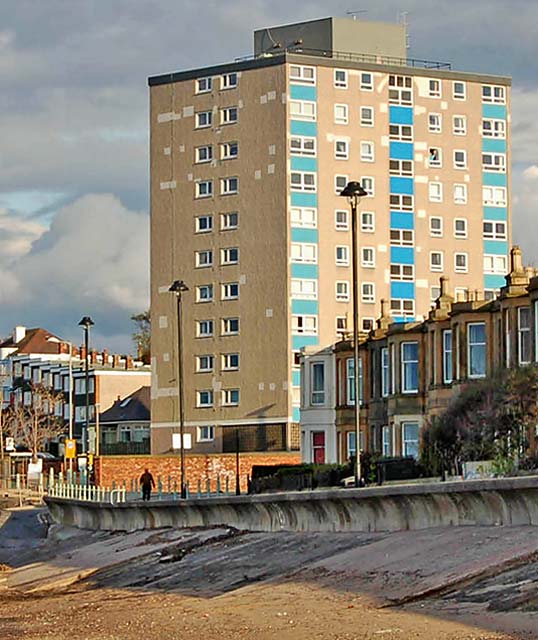 © Archie Foley, Joppa, Edinburgh Photo taken 2010
Coillesdene House
When I added Photo 1 of a decorated tram to the EdinPhoto web site in February 2012, I asked:
"What is the elaborate building in the background in this photo?"
I very quickly received replies from Gus Coutts and Archie Foley, both telling me that the building was Coillesdene House at Joppa.
Archie Foley also sent me:
- Photo 2 above, a scene from a Victorian postcard, showing Coillesdene House, the same building as appears in the background of Photo 1.
- Photo 3 above, a recent view of the same site, photographed in 2010.
Archie wrote:
"The photograph of the tram above was definitely taken at Coillesdene House, Joppa as Gus suggests.
Apart from the idiosyncratic architecture of the house, the brick wall is also a distinctive feature.
Both the house and the wall, which is still there, were built using red bricks specially brought up from England."
Archie Foley, Joppa, Edinburgh: February 27, 2012