Edinburgh
Railways
and
Proposed Tramway Extension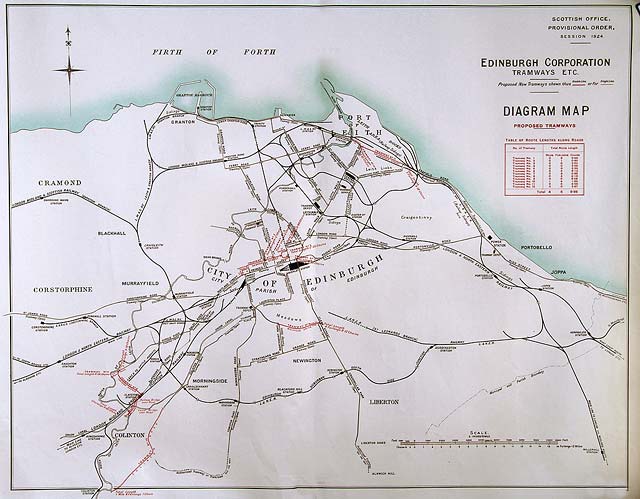 © Reproduced with acknowledgement to Nick Oddy, Southside, Edinburgh
Salamander Street, Leith
Tramway Extensions
This map shows proposed tramway extensions in Edinburgh in 1924. I have not checked to discover how many of these extensions were built and when.
The map also gives a good indication of the extent of Edinburgh's railways in the 1920s. Many of these, particularly in the north of Edinburgh, have now been converted to footpaths and cycle paths.
Image Size
In order to read all the text on this map, you may wish to display this image at the large size below - then scroll across and down the screen as necessary.