This statue is to Field Marshal Prince George.
The statue inscription reads: Commander in Chief of the British Army (1856-1895). Born 1819. Died 1904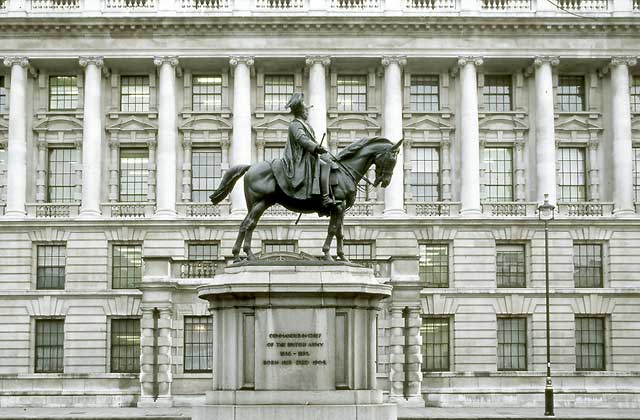 © Peter Stubbs: peter.stubbs@edinphoto.org.uk Photo taken October 7, 1997
More Monopoly Photos
Please click on the picture below to see thumbnail images of more places in London that appear on the Monopoly Board.