Post Cards - B & D
Leith Docks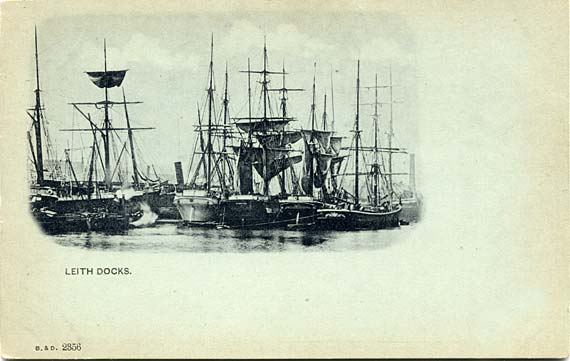 © For permission to reproduce, please contact peter.stubbs@edinphoto.org.uk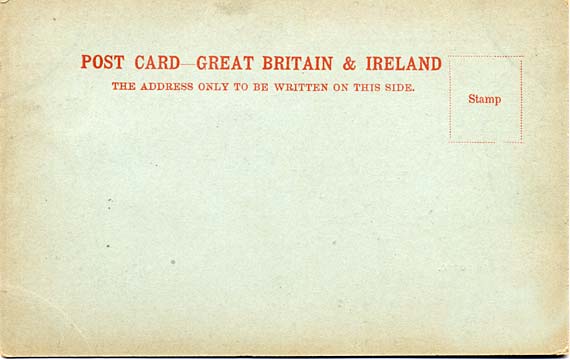 © For permission to reproduce, please contact peter.stubbs@edinphoto.org.uk
Post Cards - B & D
Leith Docks
Front of the Postcard
Here is an early postcard with a view of sailing ships in Leith Docks. It was published by B & D and numbered 2356. Did they really publish so many postcards?
The card has an undivided back (indicating 1902 or earlier) and lots of room for the message to be written beside the picture on the front of the card.
Back of the Postcard
The lettering on the back of this card is similar to that on other cards that I have seen produced by publishers unnamed. Was this a recommended form and colour of heading for early postcards, or did they all originate from the same source?