Hartmann Postcard
Leith
Foot of the Walk
Foot of Leith Walk
Looking north, towards Leith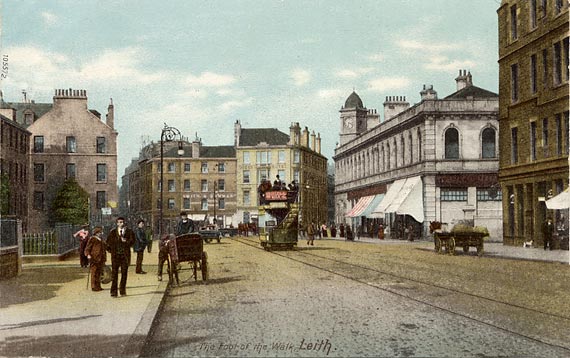 © Copyright: For permission to reproduce, please contact peter.stubbs@edinphoto.org.uk
The Postcard
This is a colour postcard was published by Hartmann. It was posted from Edinburgh to Kirkcaldy in 1907
The period of this view is captured in the pedestrians, several carts and a tram advertising Nestlé's Milk, the awnings outside the shops at Leith Central Station and the elaborate lamp post.
View looking to the Foot of the Walk with a different colour of tram.
View from the Foot of the Walk, looking back towards Edinburgh.
Looking south