Inverleith Terrace
Inverleith Terrace is about a mile to the north of the centre of Edinburgh. It runs along the southern edge of Edinburgh's Royal Botanic Gardens.
35 Inverleith Terrace - Edzell Lodge
Early 1900s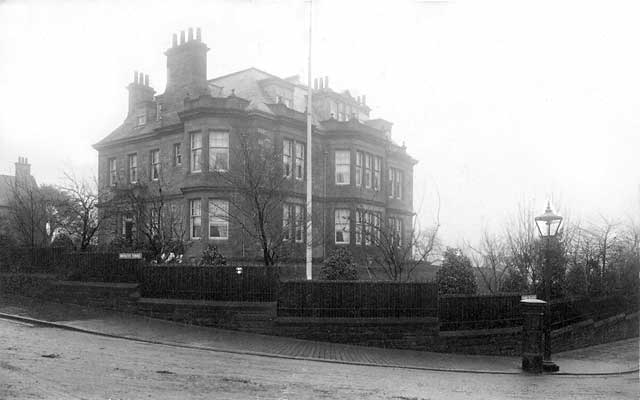 © Reproduced with acknowledgement to Penny Kidd, New Zealand.
Penny is the 2nd great grand-niece of James Lindsay who built the house.
35 Inverleith Terrace - Edzell Lodge
The photograph above looks towards No 35 Inverleith Terrace from the western end of the street. The photo was taken probably in the early 1900s, soon after the house had been built.
Penny tells me that the photo above was published as a postcard by TP Lugton, 44 Raeburn Place, Edinburgh. He was a local photographer who had a studio at that address from 1905 to 1909.
This is one of two early photos of the house sent to me by Penny, New Zealand. Here is the other photo.
Acknowledgement
Penny, New Zealand, February 11+12, 2008