Around Edinburgh
St Bernard's Crescent
Stockbridge, Edinburgh
Post Card - Early 1900s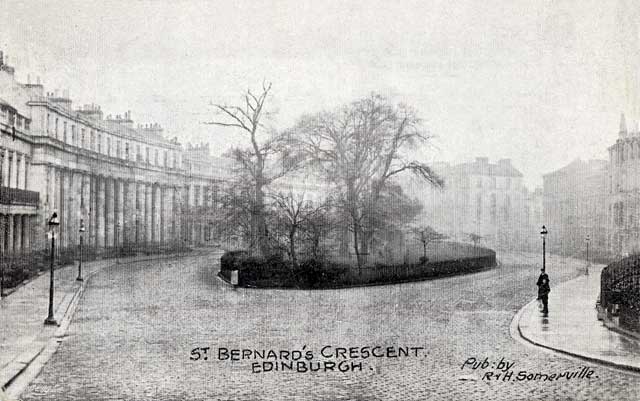 © Copyright: please contact peter.stubbs@edinphoto.org.uk Postcard: R & H Somerville,: not posted
St Bernard's Crescent
The Postcard
I have only seen this one postcard from the publishers, R & H Somerville. The card has not been sent through the post.
It has a divided back and a stamp box message that reads "A half-penny stamp to be placed here", so the card must have been published between 1902 and 1918.
The View
This view appears to have been taken on a wet, rather misty day. The buildings look very similar today, but the streets are now full of parked cars and traffic, and the small lamp posts have been replaced.