Liberton Kirk - 1930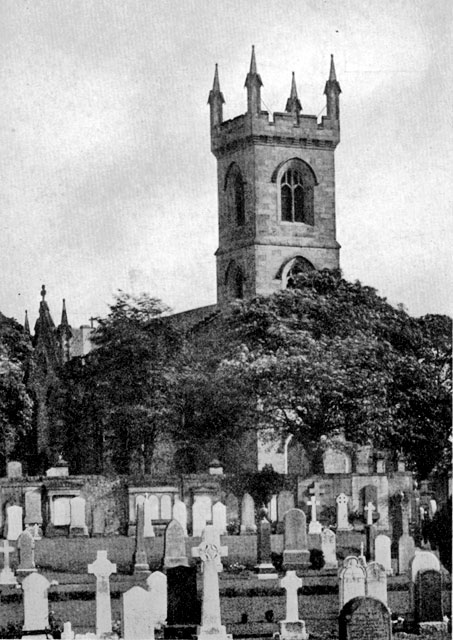 © Pieter Grootes, Best, The Netherlands
Liberton Kirk - c.1960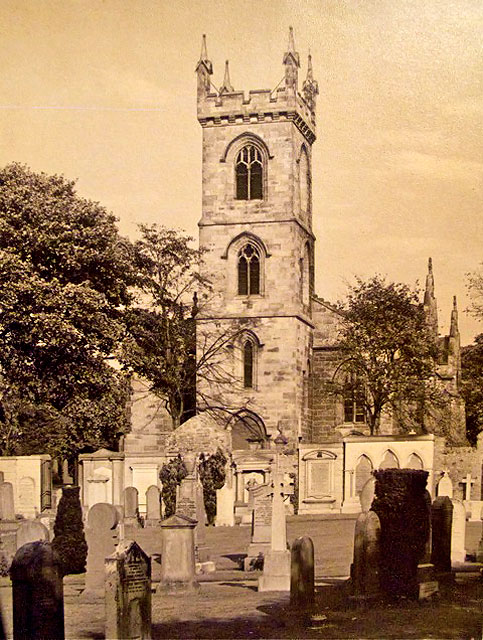 © Allan Dodds, Nottingham, Nottinghamshire, England: Photo taken around 1960
Liberton Kirk
1930
Photo 1
Thank you to Pieter Grootes for allowing me to reproduce this postcard view of Liberton Kirk, taken in 1930. This postcard was published by Stoddart & Malcolm.
Acknowledgement: Pieter Grootes, Best, The Netherlands: October 28, 2012
Here is another postcard view of Liberton sent to me by Pieter Grootes. This one was posted in 1930.
Kirkgate, Liberton
Peter Stubbs, Edinburgh
Liberton Kirk
Around
1960
Photo 2
Thank you to Allan Dodds who saw Photo 1 above,
recently added to the EdinPhoto web site, then sent me his Photo 2.
Photo 2 was taken about 30 years after photo 1, but the church tower and graveyard look very similar in both - apart from the fact that the photos were taken from different angles and the much more of the tower in the earlier photo is hidden by trees.
Acknowledgement: Allan Dodds, Nottingham, Nottinghamshire, England: October 31, 2012