Post card - Tuck's "Oilette" series
Holyrood Palace
Tuck's Post Card - "Oilette" Series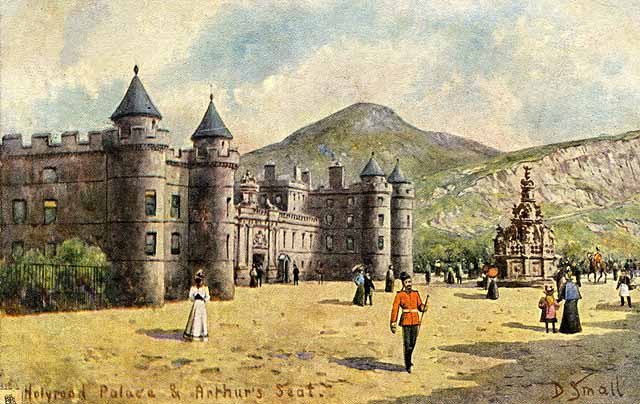 © For permission to reproduce, please contact peter.stubbs@edinphoto.org.uk
Holyrood Palace
Tuck's "Oilette" series
Here is a postcard from the Raphael Tuck & Sons' "Oilette" series 772.
This card reproduces a painting by J Small. Itwas sent through the post on May 31, 2004.
In later years, Raphael Tuck added a brief description of the subject on the back of their cards, but there is no such description on this card.