Post card - J B White's "Best of All" series - Sepia Photograph
Arthur's Seat
Arthur's Seat is the extinct volcano, 823 ft high in Queen's Park, Edinburgh.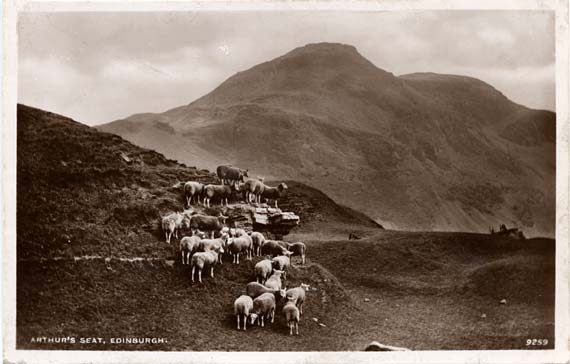 © For permission to reproduce, please contact peter.stubbs@edinphoto.org.uk
Arthur's Seat
Queen's Park, Edinburgh
This is one of many photographs taken by R A Rayner of Edinburgh and published by J B White Ltd of Dundee. He produced some attractive views of Edinburgh, a little different from the usual postcard scenes.
[Alastair White]
Question
Can anybody tell me anything more about the photographer R A Rayner or when this photograph might have been taken? I don't think thee ha