Post card - J B White's "Best of All" series - Sepia Photograph
St Giles Church
St Giles Church is in the Royal Mile, Edinburgh.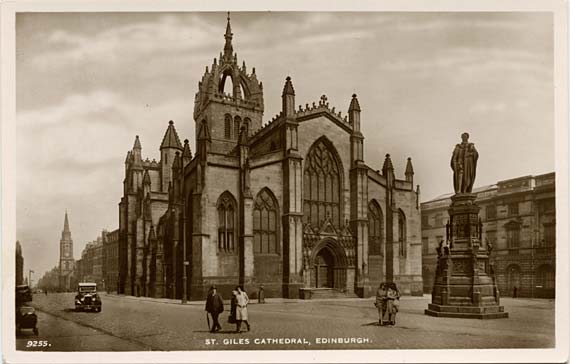 © For permission to reproduce, please contact peter.stubbs@edinphoto.org.uk
St Giles Cathedral
Royal Mile, Edinburgh
This is one of several sepia photographs in J B White's "Best of All" series. Some of the photos in this series were taken by R WA Rayner.
Question
Does anybody know when these cards were first published. (None of the J B White cards in my collection has been sent through the post.) The photograph above looks as if it may have been taken around 1930