Jerome Ltd.
Studio Portrait
Mabel Spencer - 1929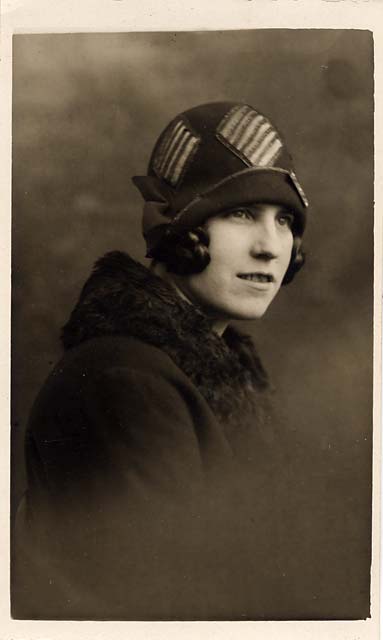 © Reproduced with acknowledgement to David Morgan, Kessingland, Suffolk, England
Studio Portrait
Family Photograph
Thank you to Dave Morgan, Kessingland, Suffolk, England for allowing me to reproduce the Jerome postcard portrait above of Mabel Spencer (1910-44), one of the members of his family. The photo was taken on March 20, 1929.
Jerome Studios
Jerome had studios throughout Britain, but all appear to have used the same postcard backs for their photos, and the same style of 'rubber ink stamp' to date them, so I am not able to say which of their studios this portrait comes from.
However, Dave tells me that his family lived in London, so it seems likely that this portrait may have come fro a Jerome studio in London.
Here is another Jerome studio portrait of Mabel Spencer: