Annfield Street, Leith - Around 1960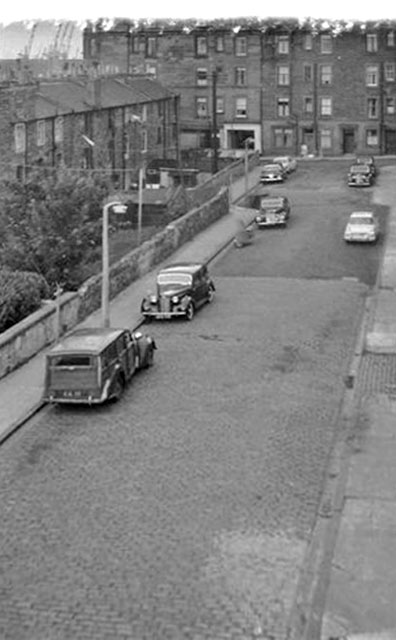 © Frank Ferri, Newhaven, Edinburgh Photo taken 1960
Princes Street
Thank you to Frank Ferri for allowing me to reproduce this photo that he took in Princes Street in 1960 with his new 35mm camera.
Acknowledgement: Frank Ferri, Newhaven, Edinburgh: August 10, 2012
Annfield Street
Annfield Street lies between Newhaven and Leith. This view looks to the east towards Leith. Cranes at Leith Docks can be seen in the upper-left corner of this photo.
When this photo was taken, the name of this street was Ann Street. But in 1965, it was re-named Annfield Street in order to avoid duplicate street names in Edinburgh.