Coalhill
Beside the Water of Leith
Leith
Swans on the Water of Leith
When might this photo have been taken? Answer: February 18,1968 (See 'Reply 1' below.)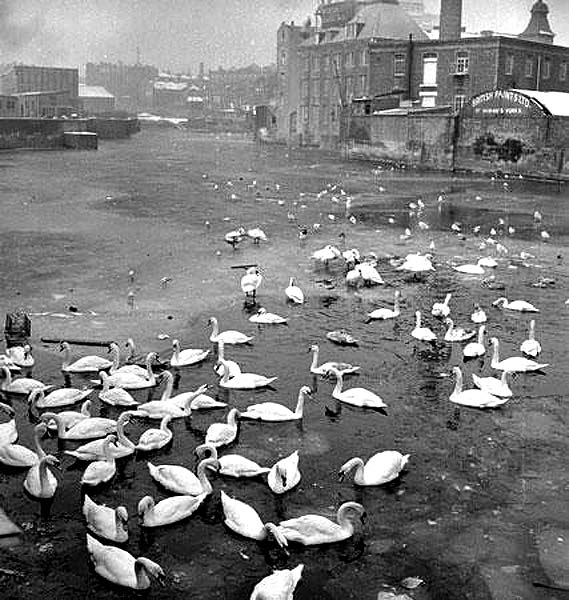 1. Reproduced with acknowledgement to John Darcy: March 16, 2010, and to Bob Moffat. Photographer not known.
2. Update: Source now discovered. See 'Reply 1' below:
© Scotsman Publications Ltd Click here for web site details. Licensed by Scran, Photo 630332: Scran 000-000-536-217-C
Coalhill
Coalhill (formerly Coal Hill) is a short street on the southern bank of the Water of Leith, immediately to the west of Shore, and the bridge over the Water of Leith at Sandport Place (formerly Bridge Street).
Here are more photos of Coalhill:
Reply
1.
Swans on the Water of Leith
Thank you to Susan Buckley-Ross for writing to tell me that this photo is also on the Scran web site, and was taken on February 18, 1969.
Susan Buckley-Ross, Leith, Edinburgh: November 6, 2010
The Scran web site shows that copyright for this photo is held by Scotsman Publications Ltd.