Leith Docks
COW: "Catch of the Day"
This is one of three cows close to the south-east corner of the Scottish Executive Office at Leith Docks.
This view looks further East toward George Brown & Sons, The Shore, on the far bank of the Water of Leith.
The cow on the bridge in the background is "Mooies on the Waterfront"
The purple cow in the background is "Circus Cow"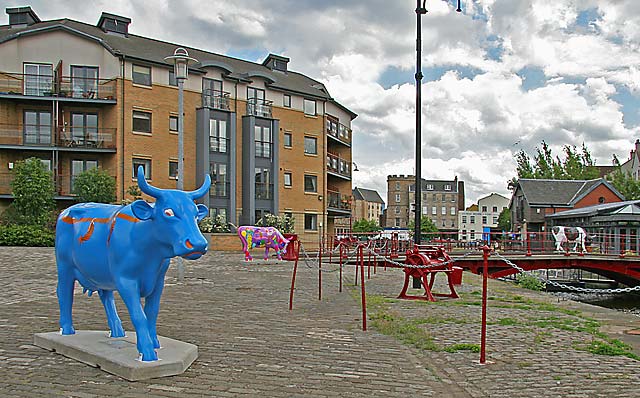 © Copyright: Peter Stubbs Photograph taken June 20, 2006: 12.31pm