Goldenacre
North Edinburgh
1959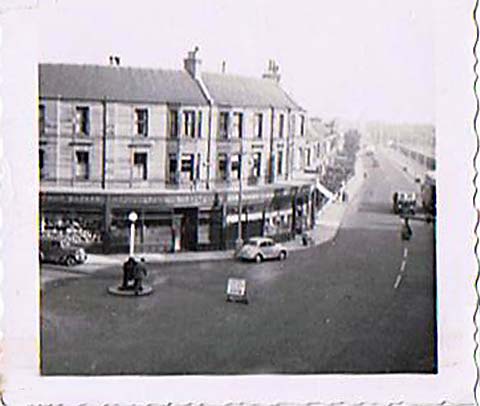 © Bob Martin, Osyka, Mississippi, USA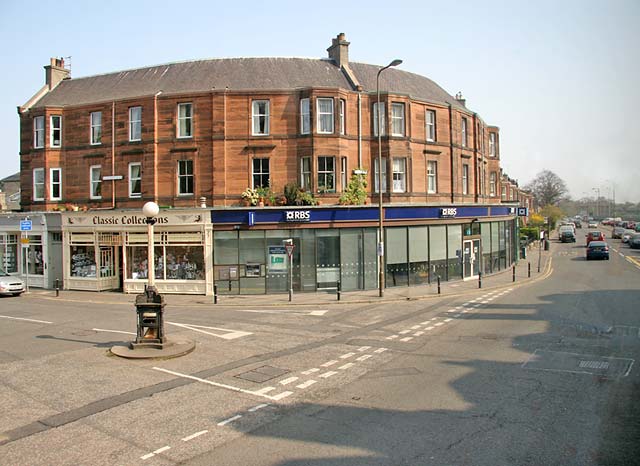 © Copyright: Peter Stubbs Photograph taken April 14, 2007 at 4.13pm
Goldenacre
The two photos above were taken almost 50 years apart. The buildings, and even the small traffic island with its 'globe' lamp post, are easily recognisable.
The View
This view looks along a quiet Ferry Road towards Leith, about 1.5 miles to the east. The road on the left is South Trinity Road, leading to the district of Trinity.
1959 photo
Thank you to Bob Martin for allowing me to reproduce this photo. It was taken when he was living in an apartment at 3 Bowhill Terrace (part of Ferry Road) at Goldenacre, Edinburgh. Bowhill Terrace is just off this picture to the right
Bob stayed here from July 1959 until June 1960, while serving with the US Air Force at the RAF air base at Kirknewton, near Edinburgh in the 1950s-60s. The photograph was taken around October 1959
2007 photo
I took this photo through the upstairs back window of a No 23 bus as it approached Goldenacre, along Ferry Road, from Trinity on the afternoon of April 14, 2007.