Links to a few pages on EdinPhoto web site
Leith Links - Horse-drawn Grass Mower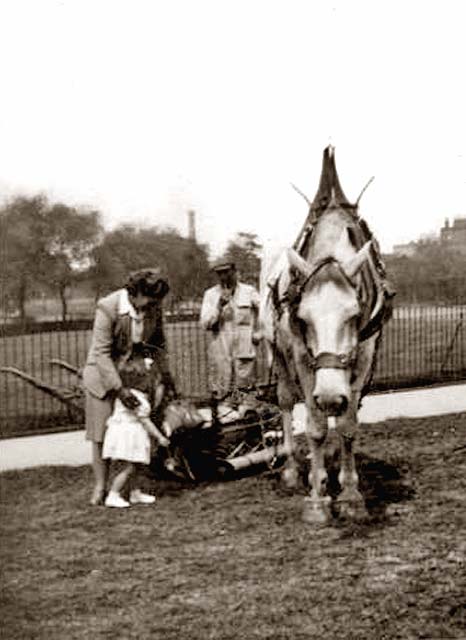 © Reproduced with acknowledgement to John Stewart, Livingston, West Lothian, Scotland
and to Sandra Cochrane (née Johnson) Consecon, Ontario, Canada
Leith Links
Thank you to John Stewart for sending me this photo. John tells me that the girl and lady in the photo are Sandra Cochrane and her mum.
Acknowledgement: John Stewart: August 2, 2010
Sandra Cochrane is now one of the contributors to the EdinPhoto web site.
Here is a photo that she sent of a Christmas Party at Stockbridge Fire Station, taken in 1951.
__________________

Links to a few pages on EdinPhoto web site