St Leonard's District Photos
Photo 14
zoom-in: LEFT
Pleasance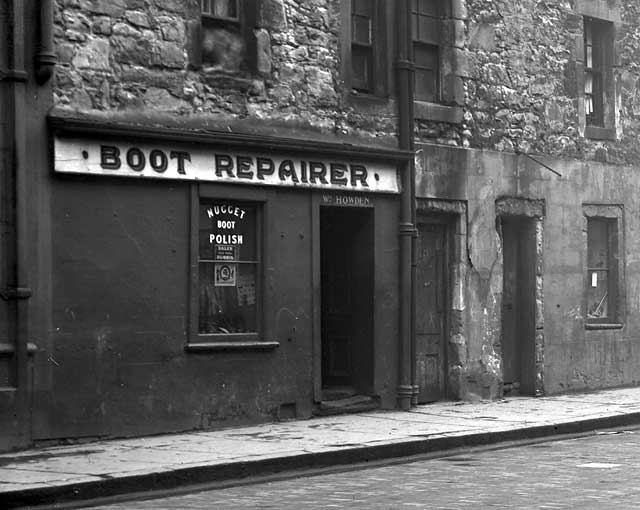 © Reproduced with acknowledgement to David Gordon, Old Town, Edinburgh
St Leonard's District - 1920s
Pleasance
This shop is on the west side of Pleasance, to the south of East Richmond Street.
Collection of Photos
The image above is taken from a collection of whole-plate negatives. The photos were probably taken around the 1920s.
1891 Maps
Pleasance can be found running down the centre of the Dumbiedykes map and in the top-left corner of the St Leonard's map below.