St Leonard's District Photos
Photo 22
Pleasance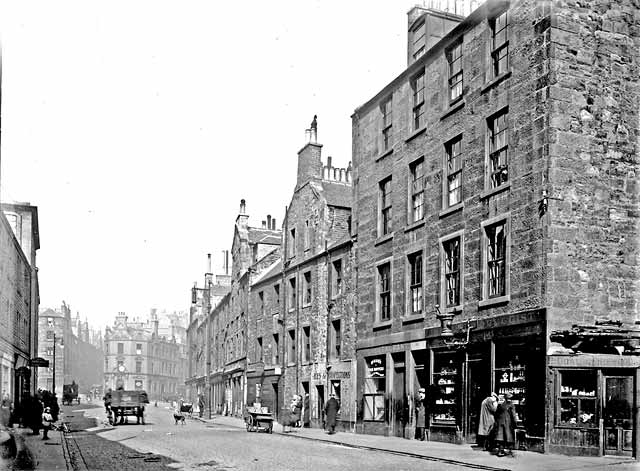 © Reproduced with acknowledgement to David Gordon, Old Town, Edinburgh
St Leonard's District - Photo 22
St Leonard's District - 1920s
Pleasance
This view looks to the north down Pleasance towards MacPherson's pub, just beyond the clock in the street, on the corner of South Richmond Street and Pleasance.
Collection of Photos
The image above is taken from a collection of whole-plate negatives. The photos were probably taken around the 1920s.
1891 Maps
Pleasance can be found running down the centre of the Dumbiedykes map and in the top-left corner of the St Leonard's map below.