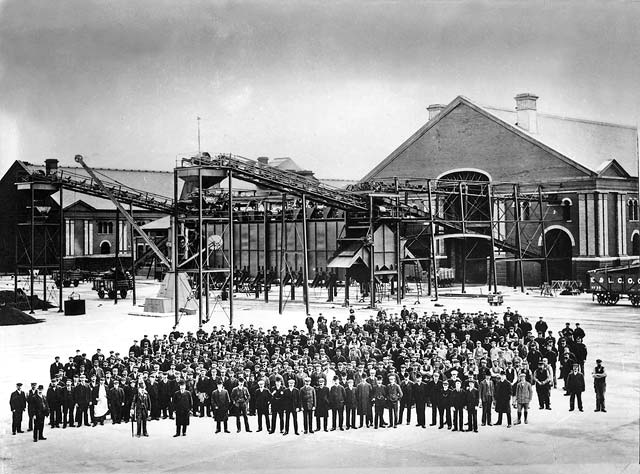 © Reproduced with acknowledgement to Proscot PR company, Leith, Edinburgh
Granton Gas Works
This is one of a series of photos of Granton Gas Works taken around the time of the official opening of the gas works in 1903
Here the workers are all lined up for their photo. What can anybody tell me about the background of this photo?
Reply
1.
Andy Merrilees
Canada
Thank you to Andy, now living in Canada who wrote:
Workers
"I wondered when I looked at that photo that has all the workers in it, how many of those pour souls would end up fighting in the Great War."
Andy Merrilees, Canada: April 5, 2011