Granton United Church
formerly Granton Methodist Church
Near the western end of Boswall Parkway, Pilton, Edinburgh
2010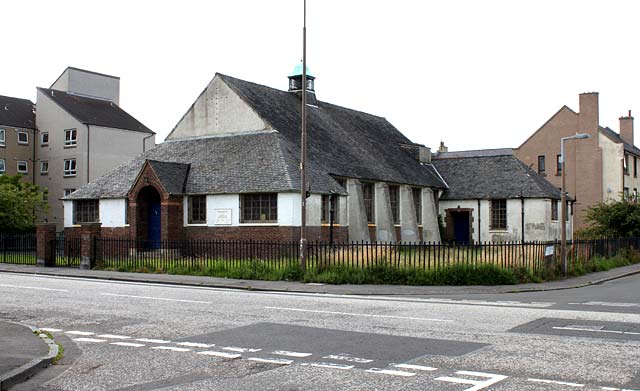 © David King, Trinity, Edinburgh Photograph taken July 20, 2010
Granton United Church
Location
Thank you to David King, Secretary and Webmaster of Granton History Group for allowing me to reproduce his photograph above of Granton United Church (formerly Granton Methodist Church.
The church is situated near the western end of Boswall Parkway. This photo was taken from Crewe Crescent, looking to the north. across Boswall Parkway and down Royston Mains Street.
Formerly Granton Methodist Church
Please click on the thumbnail image below to enlarge it and to read more about the history of the church, formerly Granton Methodist Church
Unfortunately, this church has now closed, just a few years after having amalgamated with Granton Congregational Church, also in Boswall Parkway.