Mount Alvernia
Beside Liberton Hospital, Lasswade Road, Gracemount, Edinburgh.
Mount Alvernia convent closed in 1992. It has now been converted to housing.
Looking East along the north side of Mount Alvernia
This is probably the site of the old cemetery. The housing is new. December 2009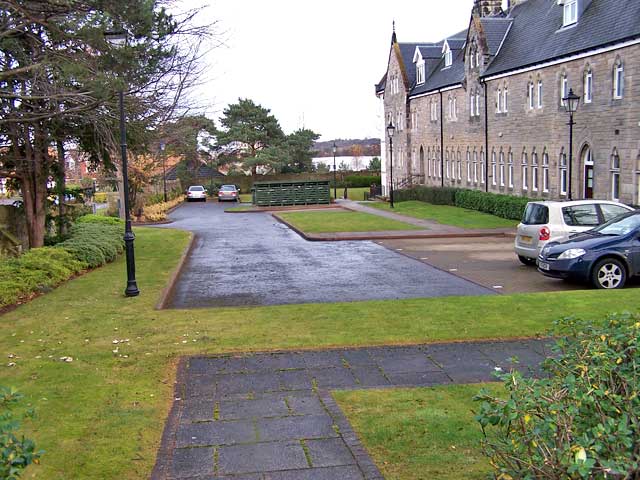 © Reproduced with acknowledgement to Bob Henderson Burdiehouse, Edinburgh.
This is one of several photos taken by at Mount Alvernia by Bob Henderson December 9, 2009
Mount Alvernia
Thank you to Bob Henderson, Burdiehouse, Edinburgh for providing the photograph above, and the two photos of Mount Alvernia at the bottom of this page.
Please click on the Google Earth image below below to see the position of the old convent and the new housing around it.
Please click on this link to read more about Gracemount and Mount Alvernia Convent:
Mount Alvernia - 2009

More photos. Please click on the thumbnail images below to enlarge them.

Looking North

Looking NE