Wardie Parish Church
Primrose Bank Road, Trinity, Edinburgh
At the corner of Primrose Bank Road and Netherby Road, Trinity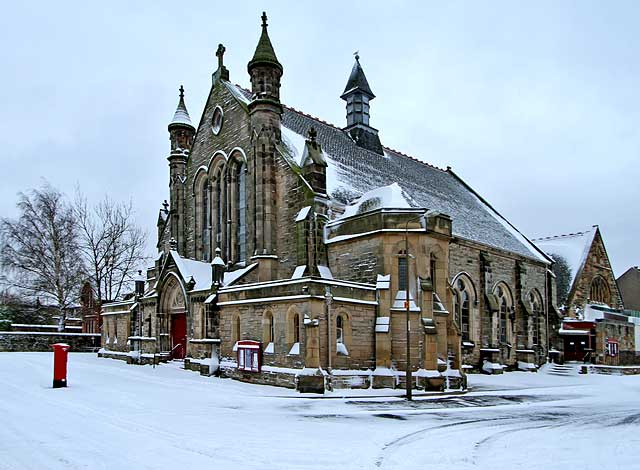 © peter.stubbs@edinphoto.org.uk Photograph taken: December 23, 2009
Wardie Parish Church
The Photo
This photo was taken on December 23, 2009, when snow lay on the ground for a few days, including Christmas Day.
The Church
Wardie Parish Church was originally United Presbyterian.
The book 'The Buildings of Scotland - Edinburgh (John Gifford et al)' describes the architecture of the church as:
"A jolly Gothic church with Francophile detail by John McLachlan, 1892. Distinctive silhouette, with central lantern and conical pinnacles."