Where is it?
Section A
No 2
On Gullane Hill - Old glass negative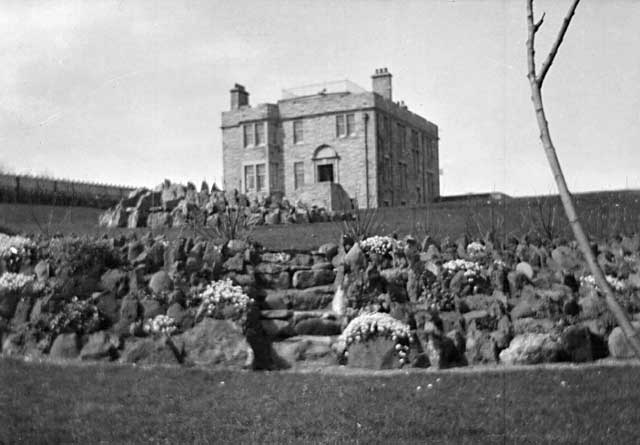 © Reproduced by courtesy of Lilly Ginger
This is the same building as above, on Gullane Hill - Photographed, 2003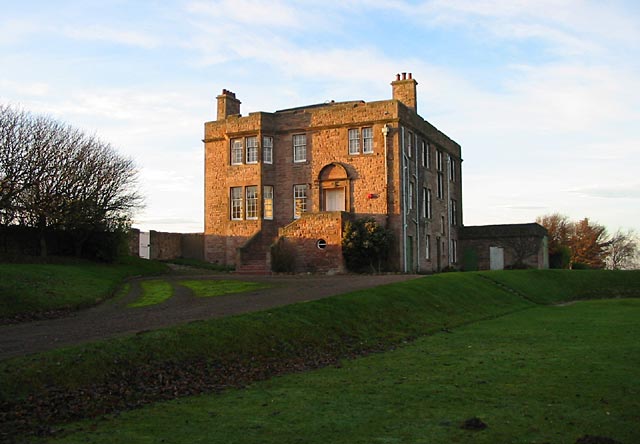 © Colin Sinclair, Gullane
Photos from Old Glass Negatives
This image is one from a collection of glass negatives that were found recently. Some of the negatives show groups of girls around Randolph Square and Randolph Gardens, Edinburgh.
Reply from William Crossan
Many thanks to William Crossan for your email message of 12 October 03, in which you wrote:
"I believe photos 1 & 2 are at the top of Gullane Hill, Whim Road Gullane East Lothian.
I believe the first photo is a picture of 'The Whim' at the top of the hill overlooking the Firth of Forth.
The second photo is of a house right at the top of the hill in the same location. I estimate the photos were taken around 1910 to 1925. Hope that is helpful."
Reply from Colin Sinclair
Many thanks to Colin Sinclair for his comments and digital photographs. The photograph of the house below confirms that the glass negative is indeed an image of the house on Gullane Hill.