Links to a few pages on EdinPhoto web site
Official Opening of
The Forth Bridge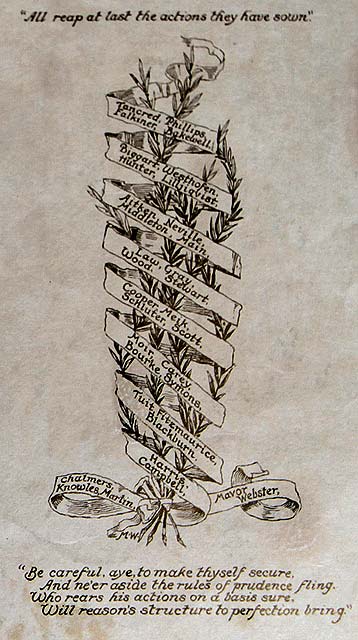 © Thank you to David Gordon for allowing me to photograph his programme
The Forth Bridge
The Programme
Here is one of the pages in the program for the Official Opening of the Forth Bridge on March 4, 1890.
This is the cover of the program.
Please click here to see all the pages in the programme.
Names
The verse on this page, and the illustration (by MW who has also added his name to the three portraits in this programme) suggests to me that these may be the family names of the men who were known to have lost their lives during the building of the bridge.
Further research by the Queensferry History Group around 110 years later revealed the names of many more who lost their lives in the construction of the bridge - over 100 men. I believe.
A memorial has now been erected to them. It stands beside the entrance to the Café, set back from the road a short distance to the west of the bridge at South Queensferry.
__________________

Links to a few pages on EdinPhoto web site