Aerial Arrow and Morris Minor
1960s
Motor Cycle and Car - Lasswade Road - 1960s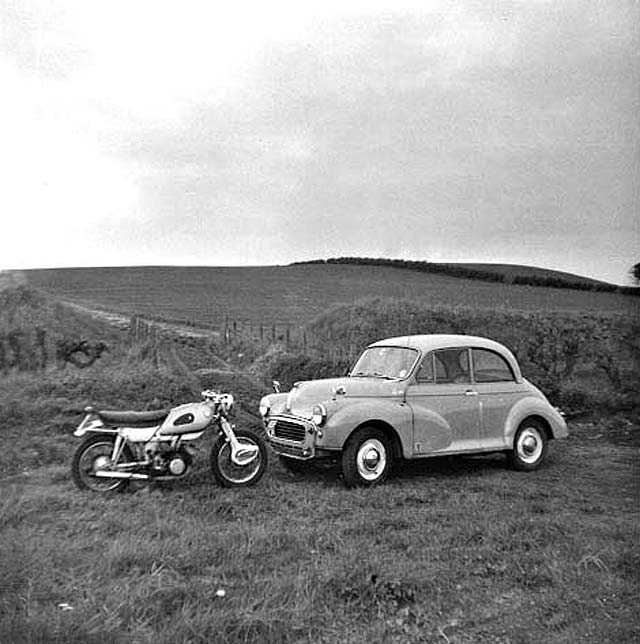 © Reproduced with acknowledgement to David Bain, Rotherham, South Yorkshire, England
Aerial Arrow and Morris Minor
1960s
Thank you to David Bain for allowing me to reproduce this photo, taken probably at Lasswade Road, South Edinburgh in the 1960s, the era of the rockers.
Dave wrote:
"Here is my Arrow motorcycle - note the shortened silencers for extra noise - and my friend Jeff Hurst's Morris 1000."
David Bain, Rotherham, South Yorkshire, England: September 19, 2010
Cafés
Commenting on the Edinburgh Café, on the east corner of North St Andrew Street and Queen Street, Edinburgh, in the 1960s, Dave wrote:
"I remember throwing my Ariel Arrow motorbike up St Andrew Street showing off in the rain; it was more slippery than I thought!
The occupant of the top flat, over the Café, was forever calling the police because of the noise the various bikes made."
David Bain, Rotherham, South Yorkshire, England: September 17, 2010