Vauxhall Cresta
Purchased second hand
1969
Beside Arthur's Seat in Holyrood Park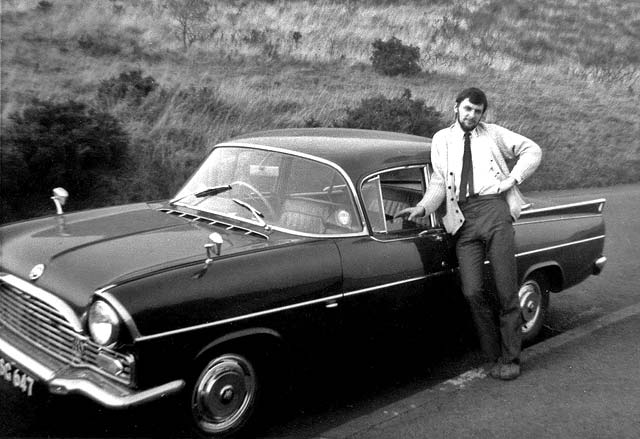 © Copyright: Douglas William Garry , Saughton Mains, Edinburgh Photograph taken around 1925-30
Vauxhall Cresta
Thank you to Douglas William Garry for sending me this photo.
Douglas wrote:
The Car
"The car is a Vauxhall Cresta (I think it was a FX). It was my dads' car. He bought it second hand about 1969. I had the car out for that day in the Queen's Park / Arthur Seat and it is me standing by the car. The car had six cylinders and a column change gears.
The photo was taken by my then girlfriend who is now my wife. The camera was a Brownie 127."
Douglas William Garry, Saughton Mains, Edinburgh: January 24+26, 2012
Reply
1.
David Bain
Rotherham, South Yorkshire, England
Thank you to David Bain who wrote:
Vauxhall Cresta PA
"Douglas' dad's Cresta is a PA model. The thing I remember about them is that rearward curve on the bottom corner of windscreen and its surrounding metalwork. When I got in the front I invariably bashed my knee on it.
That six cylinder engine made a lovely noise, though."
David Bain, Rotherham, South Yorkshire, England: January 30, 2012