John Waldie Jun at Comiston Dairy - Late-1800s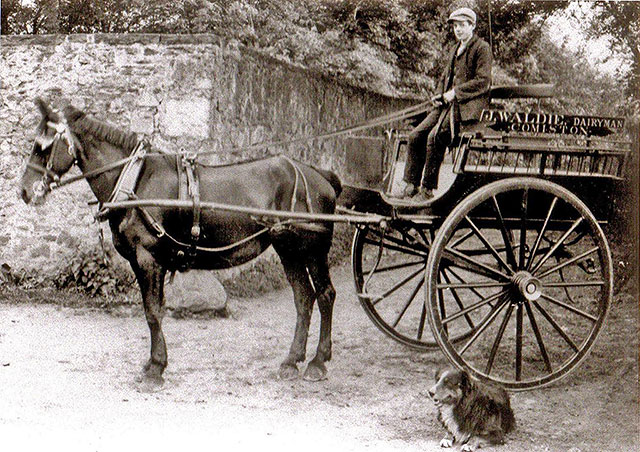 © Reproduced with acknowledgement to Bill Paterson, Kingsknowe, Edinburgh. Photographer: William M Harkins
Recollections
1.
Bill Paterson
Kingsknowe, Edinburgh
Recollections
Thank you to Bill Paterson for sending me the photograph above.
Bill, who has been researching his family history, wrote:
Comiston Dairy
"My grandfather, John Waldie, ran Comiston Dairy until he was killed in France in WW1. Here is a photo of him at the dairy in the late-1800s."
Bill Paterson, Kingsknowe, Edinburgh: September 5, 2013