Photo hanging on the wall at
Boys' Brigade
Battalion HQ
The Pavilion, Ferry Road, Leith
Who? When? Where?
48th Edinburgh Company at the foot of Fishmarket Close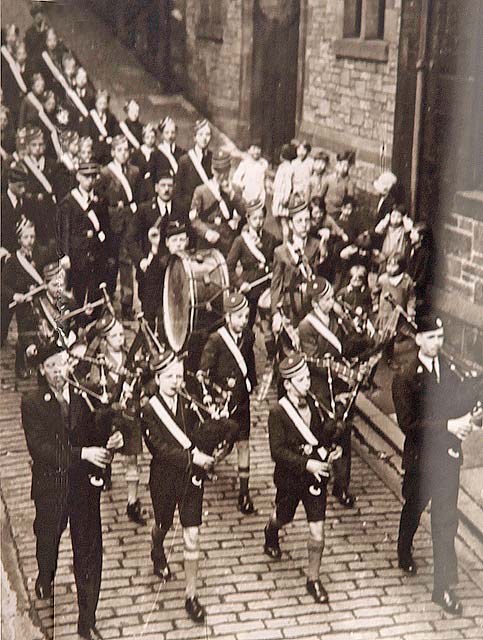 © Copyright: Peter Stubbs peter.stubbs@edinphoto.org.uk
Reproduced with acknowledgement to Alastair Chalmers, BB, Edinburgh
Three Photos
This is one of three photos hanging on the wall of The Pavilion, Ferry Road, the HQ of Boys' Brigade, Leith Battalion.
Who is in this photo, and when and where might this photo have been taken?