Where is It?
Answer: Duddingston Loch, Edinburgh
1950s
Fishing - Ian, Alan and Kenny Raeburn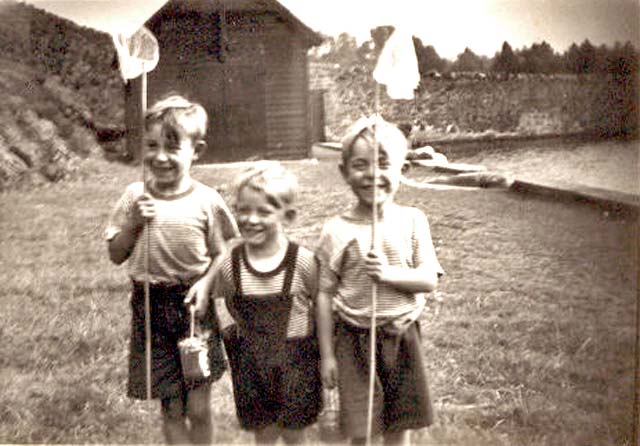 © Reproduced with acknowledgement to Alan Raeburn, Australia March 31, 2010
Where is it?
Thank you Alan Raeburn, who has lived in Perth, Western Australia, since 1988, for allowing me to reproduce this photograph of himself with his two brothers, taken in the 1950s or 1960s. Sadly, Ian and Kenny Raeburn (on the left and right in this photo) are both now deceased.
Question
Do you recognise where this photo might have been taken? If so, please email me. Thank you.
Peter Stubbs: April 18, 2010
Answer 1
Thank you to Walter Bisset, Currie, Edinburgh, who sent me an immediate answer.
Walter wrote:
"The photo was taken at Duddingston Loch"
Walter Bisset April 18, 2010