The Jokers
Rhythm & Blues Band
'The Jokers' at the Palais de Dance, Fountainbridge - 1965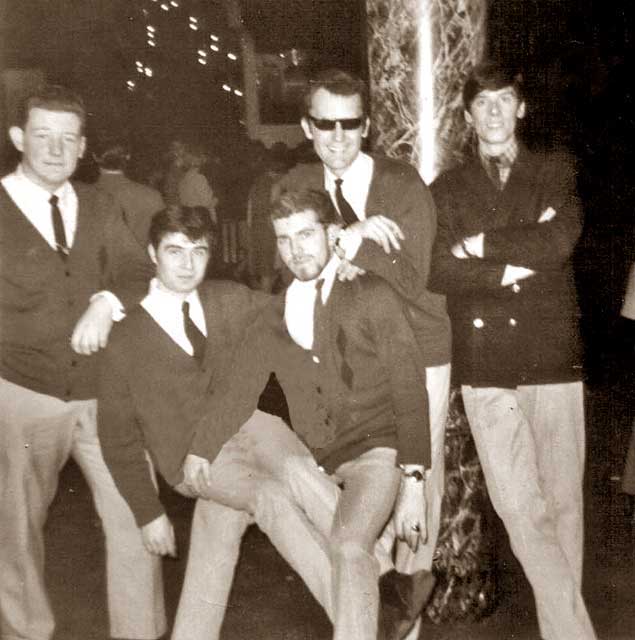 © Reproduced with acknowledgement to Frank Ferri, Newhaven, Edinburgh
The Jokers
Thank you to Frank Ferri for sending me this photograph of his band, 'Jokers Rhythm & Blues'. This photo was taken at The Palais de Dance, in 1965, when the band was supporting the Tam Paton Show Band.
Here are more photos of 'The Jokers', sent to me by Frank Ferri.
The first was taken at The Good Companions, Oxgangs in the 1960s.
The second, with Acker Bilk was taken at the Haddington Corn Exchange, together with a list of Edinburgh Clubs that Frank remembers from that time:
Frank Ferri: Newhaven, Edinburgh: May 7, 2008