Opening of the Tennis Courts at Leith Links - 1914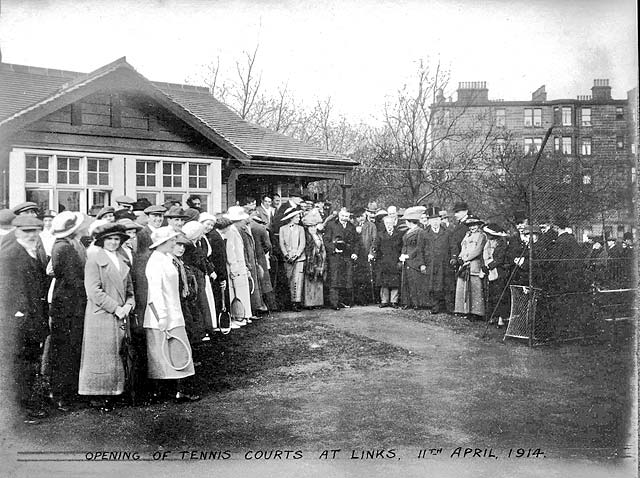 © Reproduced with acknowledgement to Archie Foley, Joppa, Edinburgh
Leith Links
Opening of the Tennis Courts
This photo was taken at the ceremony for the opening of the tennis courts at Leith Links on April 11, 1914, about 4 months before Britain entered the First World War.
Those present have a wide variety of headgear, ranging from flat caps to top hat for the men!
Acknowledgement: Archie Foley, Joppa, Edinburgh: January 5, 2010
This is one of a series of photos posted onto boards in an old album that Archie Foley acquired a few years ago. Archie believes that these are likely to be official photos that probably once belonged to Leith City Council.