Links to a few pages on EdinPhoto web site
Leith Mounted Police
1964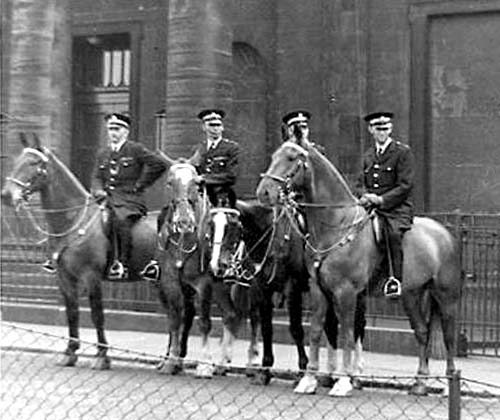 © Reproduced with acknowledgement to Norma Brodie, New Zealand and John Stewart, Leith.
Leith Mounted Police
Thank you to Norma Brodie of Auckland, New Zealand for allowing me to reproduce the photograph above, and to John Stewart of Leith for sending a copy of the photo to me.
Norma wrote:
"This picture was taken outside St. Andrew church, next to my ex-school, Leith Academy primary, by Andrew Brodie my husband.
The 'Mounties' were going to take part in the Leith Pageant parade 1964"
Norma Brodie (née Power), Auckland, New Zealand: March 24+25 2007
__________________

Links to a few pages on EdinPhoto web site