Al wrote:
1915
Return to Scotland
"Here is another photo of my wife's grandfather, George 'Dod' Cairns. He is young man in the gardening photo at the top of this page, standing (2nd row, 2nd from right) with his hand on his hip."
George 'Dod' Cairns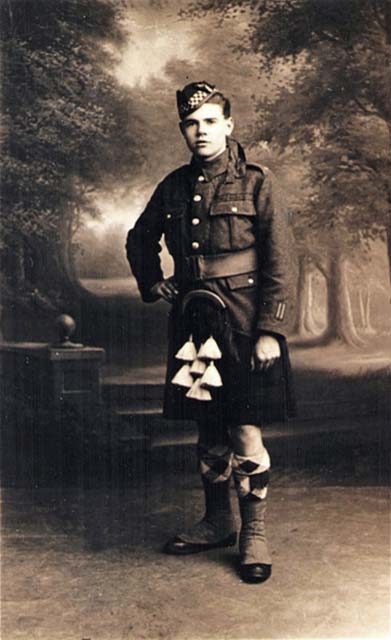 © Al Lorentzen, Inverness, Illinois, USA, formerly based at RAF Kirknewton, near Edinburgh
"This photo was taken in 1915, after one of the Battle's of Ypres, when he was back in Scotland, recovering from wounds."
Al Lorentzen, Inverness Illinois, USA, formerly based at RAF Kirknewton, near Edinburgh