Newhaven Fishwives
The Watt Girls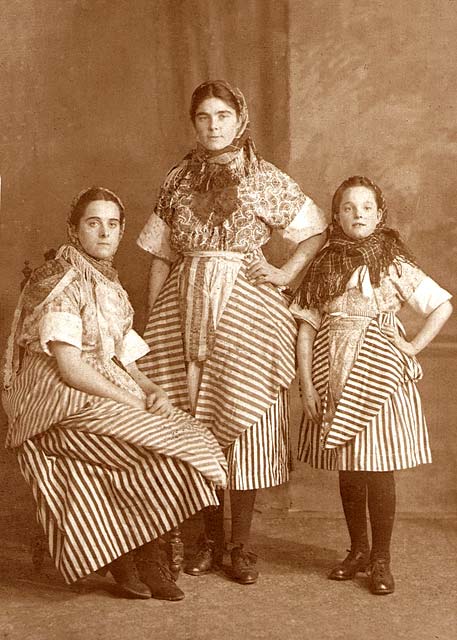 © Reproduced with acknowledgement to LIz Grieve, Bristol, Avon, England
Newhaven Fishwives
Thank you to Liz Grieve for allowing me to reproduce this photo.
Liz wrote:
The Watt Girls
"This is a portrait of the Watt girls in Fishwives' costume, taken by Greenfield. My youngest aunt in this picture was born c1916, so I guess this photo would have been taken in the early-1920s"
Liz Grieve, Bristol, Avon, England: February 1, 2011
John Greenfield, Photographer
There was a John Greenfield photographic studio at 5a then 5 Annandale Street from 1916 until 1960.