View from Queen's Park - looking to the north - towards Calton Hill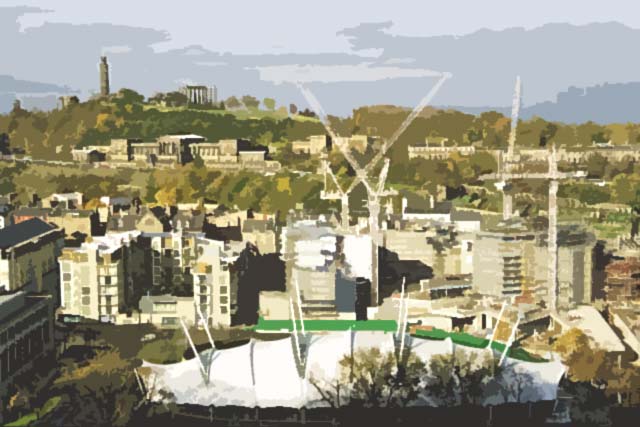 Here is a view from the slopes of Arthur's Seat in Queen's Park, looking to the north.
In the foreground is the dome of the Dynamic Earth Millennium Exhibition Centre.
The building site immediately above Dynamic Earth is the new home of the Scottish Parliament, currently under construction, and due to be completed around 2004.
In the background is Calton Hill, with its monuments, including the Nelson Monument and the National Monument.
The low long building at the base of Calton Hill is the old Royal High School. This may, one day, become a National Scottish Centre for Photography.