The former
Craigmillar
Primary School
2006
Craigmillar Primary School [now closed] - 2006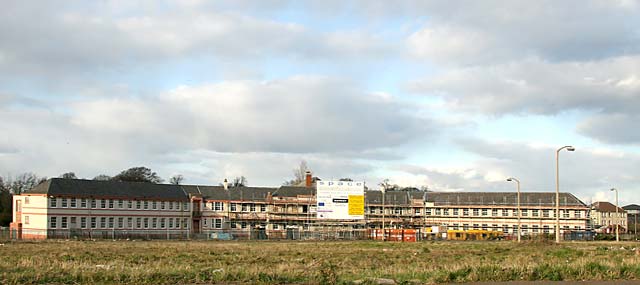 © Copyright: Peter Stubbs Photograph taken March 21, 2006 at 4.58 pm
Craigmillar Primary School
School Closed
Craigmillar Primary School closed in December 1999 when the number of pupils had fallen to under 100. It amalgamated with nearby Peffermill Primary School, with the intention that pupils from both schools would move into a newly built school in 2003.
Redevelopment
Now, in 2006, the school is stands alone in Harewood Road, all the surrounding housing having been demolished.
The owners of the building, Lothian Housing Association, have obtained money to redevelop it as a centre of excellence for the arts and social enterprise organizations.
Listed Building
The school was built in the 1930s, designed by the Edinburgh City Architect, Ebenezer J MacRae.
The building is 'B' listed. It is considered by Historic Scotland it to be an interesting example of his work, and also on account of the mural in the dining hall, painted by John Maxwell.