Looking across James Court to
477B Lawnmarket
Door at the Back of Gladstone's Land
Photo 1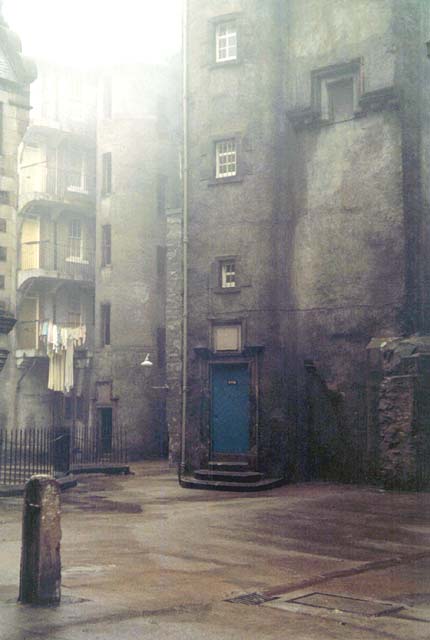 © Reproduced with acknowledgement to Al Lorentzen, Inverness, Illinois, USA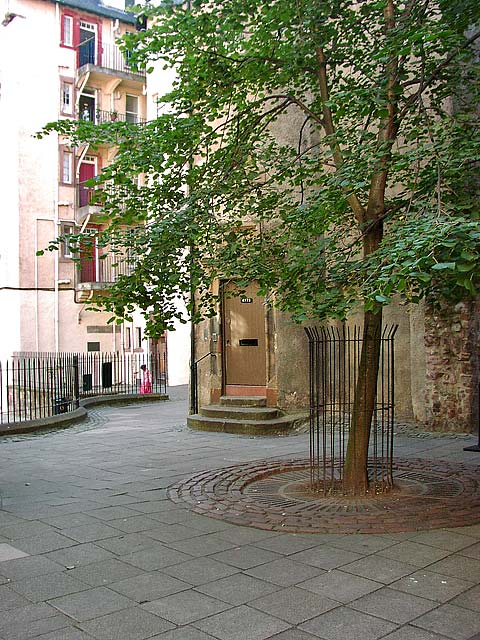 © Benzyl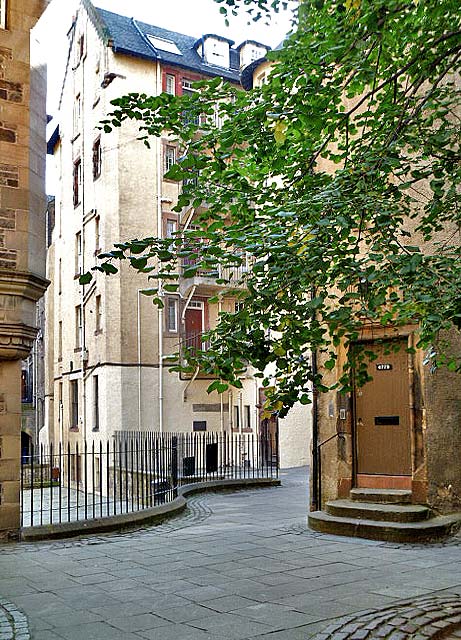 © Richard Torrance, Edinburgh
Photo 3
Commenting on his Photo 3, Richard Torrance writes:
"The tree in my photo has obscured the tablets above the doors, but they are still there. You can just make out the fancy border under the bay window of Lady Stairs House. The curve of the metal fence is the same. etc. etc."
Richard Torrance: September 4, 2010
Question
Where is Photo 1?
I've reproduced all 3 images above on this page, to make comparison easier.
1 = Photo by Al Lorentzen, taken 1970s: Where is it?
2 = Photo by Benzyl, taken around 2010: Lady Stair's House
3 = Photo by Richard Torrance, taken 2010: Lady Stair's House
Please email me if you have any views on this subject.
Thank you. - Peter Stubbs: September 7, 2010