Road Proposed to be Widened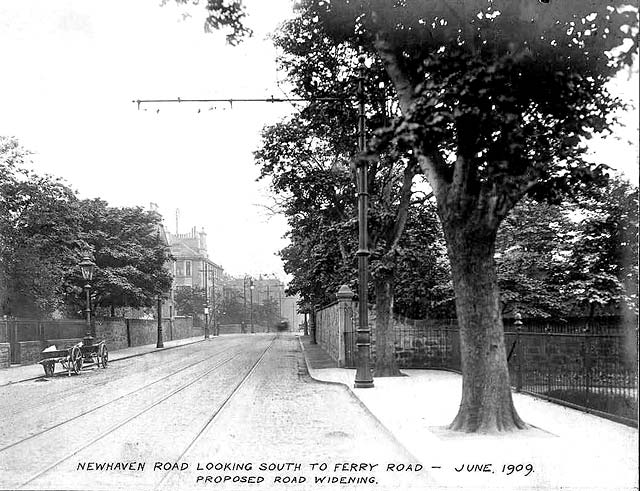 © Reproduced with acknowledgement to Archie Foley, Joppa, Edinburgh
Newhaven Road
1909
Thank you to Archie Foley for allowing me to reproduce this old photograph of Newhaven Road, looking to the south towards Ferry Road.
Lamp Posts
There are:
- a small gas lamp post on the left beside the two small barrows.
- a tall lamp post in the centre of the photo. possibly at Ferry Road.
- a tall pillar in the foreground with long bracket for the tram cables.
Acknowledgement: Archie Foley, Joppa, Edinburgh: January 5, 2010
This is one of a series of photos posted onto boards in an old album that Archie Foley acquired a few years ago. Archie believes that these are likely to be official photos that probably once belonged to Leith City Council.