Saint James' Square
and
St James Centre
Near the East End of Princes Street, Edinburgh
Photo 1
Path leading beside Register House to St James Square - 2012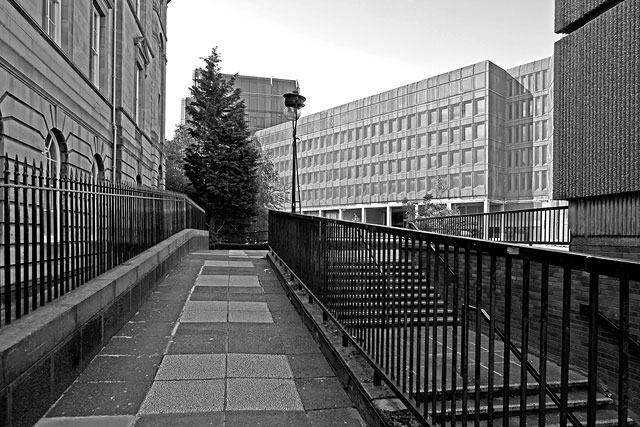 © Copyright: Peter Stubbs - please contact peter.stubbs@edinphoto.org.uk Photo taken: June 25, 2012
Photo 2
Path leading beside Register House to St James Square - 2012
Same photo as 1 above, but sepia tone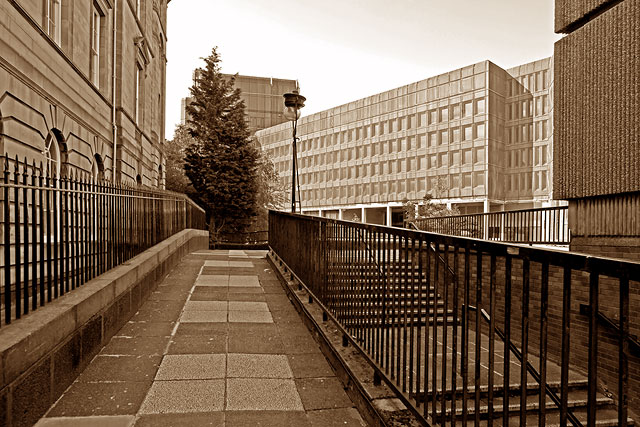 © Copyright: Peter Stubbs - please contact peter.stubbs@edinphoto.org.uk Photo taken: June 25, 2012
Photo 3
Looking NW across St James Square towards the former Government Offices - 2012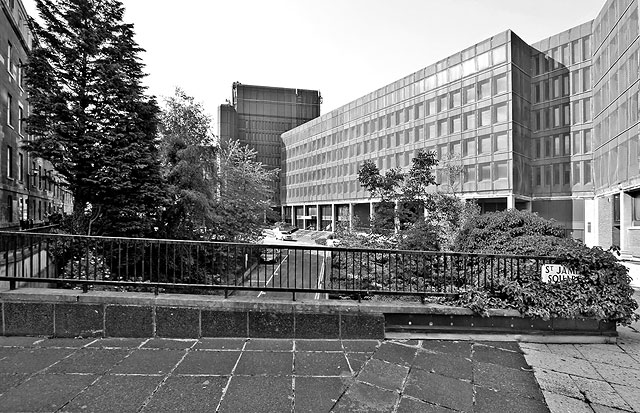 © Copyright: Peter Stubbs - please contact peter.stubbs@edinphoto.org.uk Photo taken: June 25, 2012
Photo 4
Looking NW across St James Square towards the former Government Offices - 2012
Same photo as 3 above, but sepia tone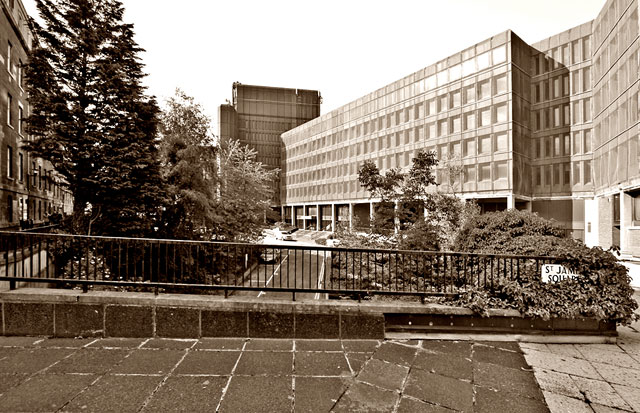 © Copyright: Peter Stubbs - please contact peter.stubbs@edinphoto.org.uk Photo taken: June 25, 2012
Photo 5
Old Buildings on SW side of square (left) and Former Government Offices (right) - 2012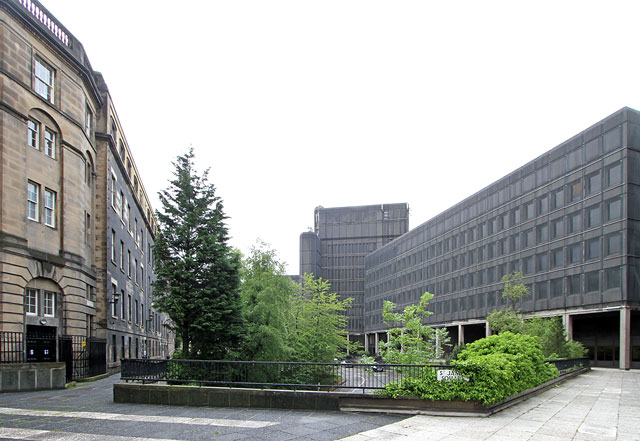 © Copyright: Peter Stubbs - please contact peter.stubbs@edinphoto.org.uk Photo taken: June 15, 2012
Photo 6
Former Government Offices (right) and Old Buildings on SW side of square (left) - 2012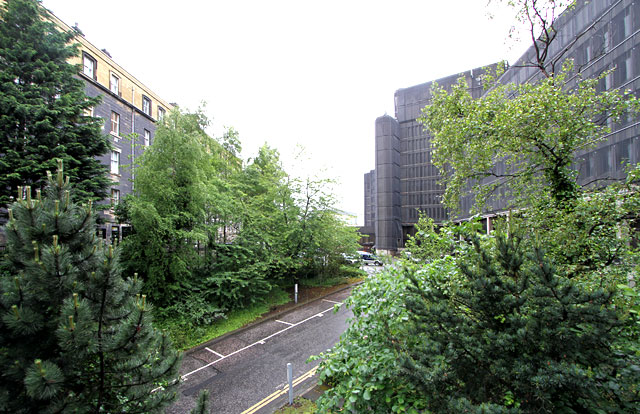 © Copyright: Peter Stubbs - please contact peter.stubbs@edinphoto.org.uk Photo taken: June 15, 2012
Photo 7
Former Government Offices (left) and C19 buildings on SW side of square - 2012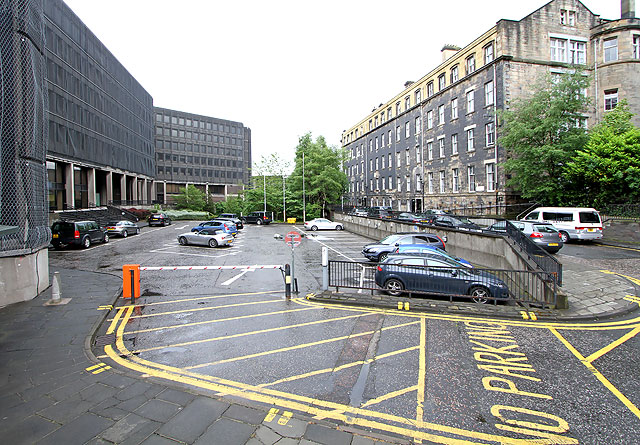 © Copyright: Peter Stubbs - please contact peter.stubbs@edinphoto.org.uk Photo taken: June 15, 2012
Photo 8
Former Government Offices covered in wire mesh and netting prior to demolition - 2012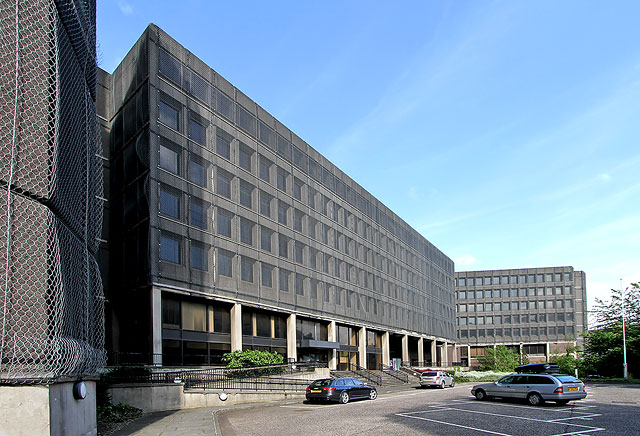 © Copyright: Peter Stubbs - please contact peter.stubbs@edinphoto.org.uk Photo taken: June 25, 2012
Photo 9
Street sign and Artwork at north end of St James Square - 2012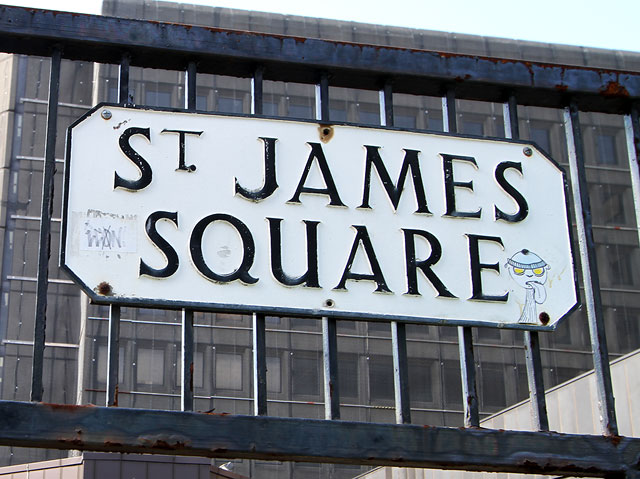 © Copyright: Peter Stubbs - please contact peter.stubbs@edinphoto.org.uk Photo taken: June 25, 2012
Saint James' Square
Photos
Photo 1 to 9
All the photos on this page were all taken in June 2012.
These photos show:
- old buildings on the SW side of St James Square that have survived since the 19th century.
- the former Government Office complex, built in the 1970s, but now covered in wire mesh and netting, prior to being demolished.