Valentine Post Cards
Scottish National Exhibition
1908
The Water Chute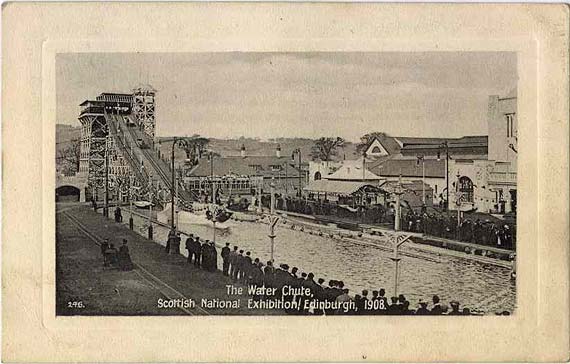 © Reproduced with acknowledgement to John Hadden
The Water Chute - Back of card
An Official Exhibition Postcard - with an "Exhibition" franking of the stamp, and a short message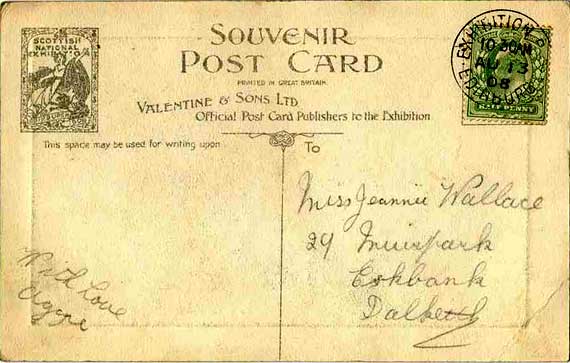 © Reproduced with acknowledgement to John Hadden
A Valentine "XL Real Photograph" postcard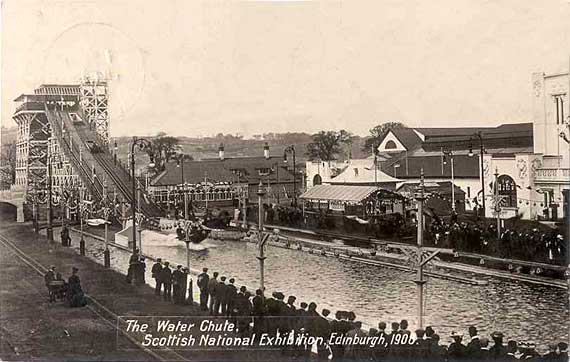 © Reproduced with acknowledgement to John Hadden
Another Valentine "XL Real Photograph" postcard. The water chute seen from a different angle.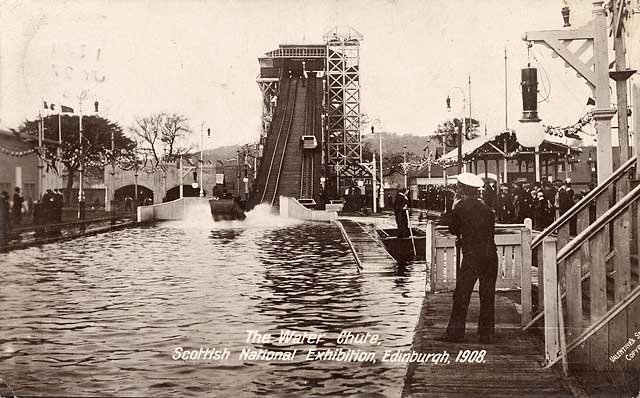 © Peter Stubbs. For permission to reproduce, please contact peter.stubbs@edinphoto.org.uk
The impression of the postmark can be seen on the card above. The card was posted in Edinburgh at 1.30pm on 27 July 1908. The sender appeared to have confidence in the postal service. The card was sent to Buckie, about 120 miles to the north, with the message read:
"Doing well. Don't know whether I will come home tonight or not."
Valentine 'Souvenir Postcard Series'. The same view as above, but in colour.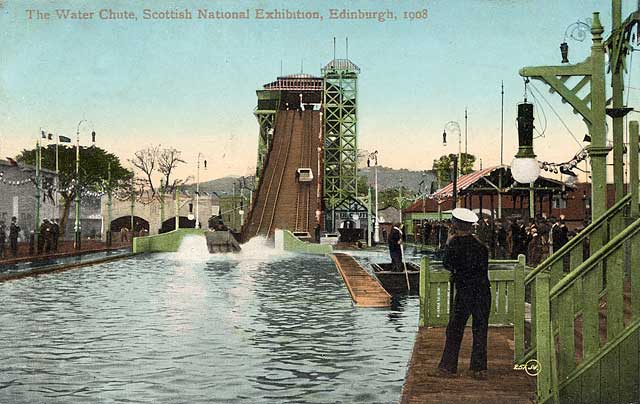 © Peter Stubbs. For permission to reproduce, please contact peter.stubbs@edinphoto.org.uk