Photos
Photograph: Heart in Voh, New Caledonia S.20.57', E.164.41'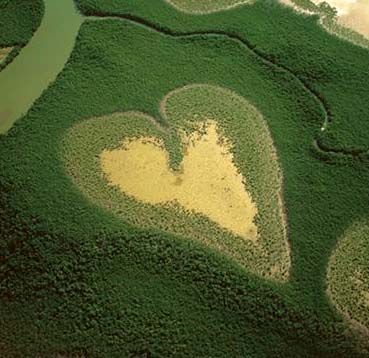 © Yann Arthus-Bertand/Impact Photos
This exhibition of large, spectacular, thought-provoking aerial views from around the world, photographed by Yann Arthus-Bertrand, raises the question of the sustainability of the earth's resources.
The latitudes and longitudes of the photos are given, so that others can photograph the same location in the future. Please click here to read the caption that accompanies the image above in the exhibition.
There are over 150 photos, each about 6ft x 4ft, on display, with captions explaining their environmental significance. The photos were taken on 35mm Fuji Velvia film from heights of between 100ft and 10,000 ft.