The Exhibition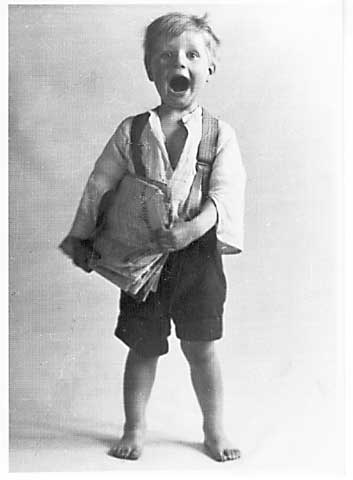 © Reproduced by courtesy of the MacLucas family
The poster above is of Norman MacLucas as a child, dressed as a newspaper seller. Norman was one of Archibald MacLucas' children. Archibald MacLucas produced several delightful child studies.
This exhibition tells the story of the news in Scotland over the past 400 years. There are old newspapers, broadsheets and film clips.
There are also to be talks by leading Scots journalists, debates, practical newspaper workshops, a headline writing competition and other events.