Annandale Motors
off Eyre Terrace
"After Auto Sales closed down, I got a job with Annandale Motors. Their workshop was a lane off Eyre Terrace, named Eyre Motors.
The Foreman was Tommy King, and the mechanics were:
- Andrew Bowman
- Alec Bain
- Joe Yoskofsky
- Alec Macintosh
- Frank O'Hagan
- Frank Whelans.
The apprentices were:
- Alan Dunnett (me)
- Liston Walker (Sonny)
- George Grieve
- Alec Bain
- George Grieve (He emigrated to Australia.)
Here is a photo of some of the workers:
Workers from Annandale (L to R): Sonny, Alan Dunnett, Alec Bain, George Grieve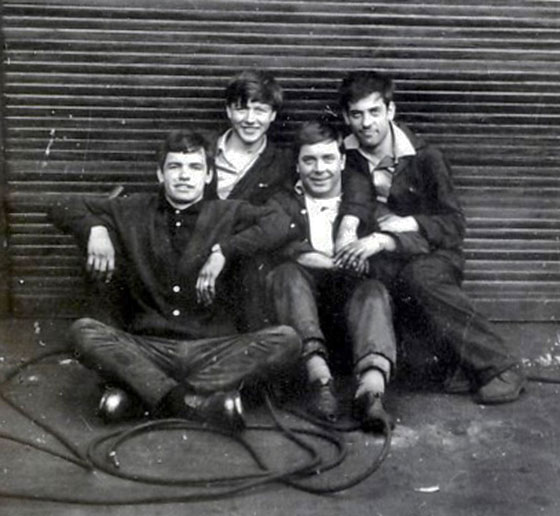 Reproduced with acknowledgement to Alan Dunnett, Photo taken around 1964 Photographer not known.
Alan Dunnett, Berwick on Tweed, Berwickshire, England: October 14, 2013