Photograph from the Ross Family Collection
Hunting & Shooting
in the Scottish Highlands
The Scottish Highlands - 7.
'Waiting'
Photograph by Mrs Horatio Ross?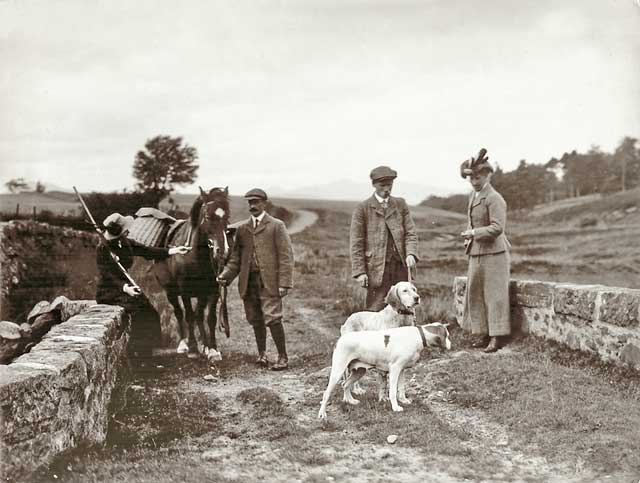 © Reproduced with permission of Stephen Beadle
Hunting and Shooting
This photo comes from a collection of almost 100 Ross family photos acquired by Stephen Beadle. They are from part of the collection entitled 'Buchlyvie Lodge, Stirlingshire'. Buchlyvie is about 20 miles north of Glasgow and 10 miles east of Loch Lomond.
It may have been taken by Mrs Horatio Ross, wife of one of the grandsons of the early sportsman, photographer and politician, Horatio Ross (1801-1886).
Stephen Beadle adds:
"As this photo is marked 'Buchlyvie Lodge, Stirlingshire', it was probably taken somewhere around there while the people were in residence at the lodge."
Stephen Beadle: November 26, 2007