Photograph from the Ross Family Collection
Hunting & Shooting
in the Scottish Highlands
The Scottish Highlands - 9.
'Spying the Ground'
Photograph possibly by Mrs Horatio Ross?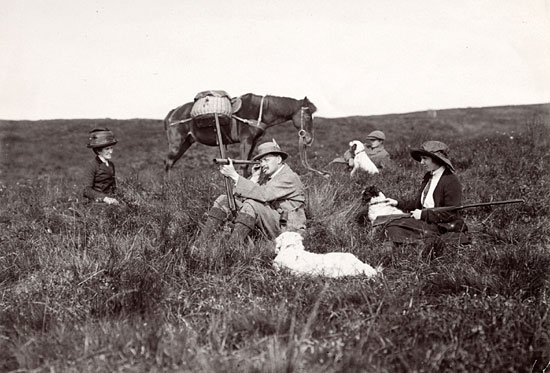 © Reproduced with permission of Stephen Beadle
Spying the Ground
The title of photo above has been taken from a note written in pencil on the back of this photo. The note on the back of the photo reads:
Spying the Ground
Mrs Horatio Ross
Dailabyre (?) Lodge
Newcastleton (?) Lodge
Hunting and Shooting
The photograph above comes from Horatio Ross' family collection.
Mrs Horatio Ross may have been the wife of one of the grandsons of the early sportsman, photographer and politician, Horatio Ross (1801-1886).