Merchant Seaman
Eric has provided this photograph of himself while training as a merchant seaman in 1964 on TS Vindicatrix at Sharpness. Eric tells me that he trained there because it was cheaper than the local training available on TS Dolphin at Leith Docks, Edinburgh.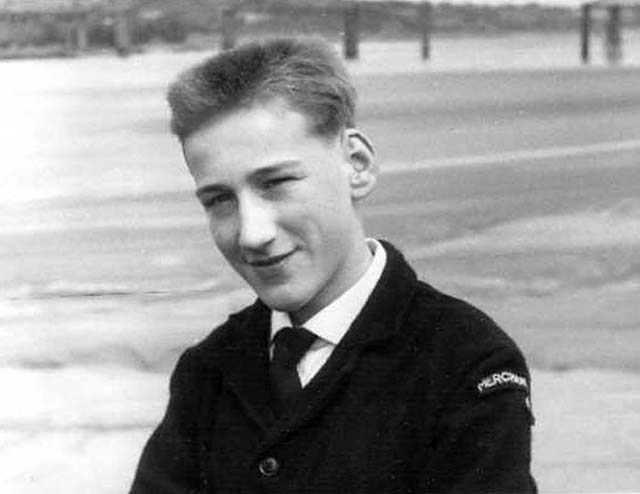 © Reproduced with acknowledgement to Eric Gold 1964 photo: phtographer John Agate.
This photograph was taken by John Agate. Eric Gold tells me that John Agate died a few years ago - i.e. early 2000s. If you know of how to contact John's family to discuss the copyright of this photo, please e-mail me.
Thank you. - Peter Stubbs: June 3, 2007