'In Domestic Service' - around 1900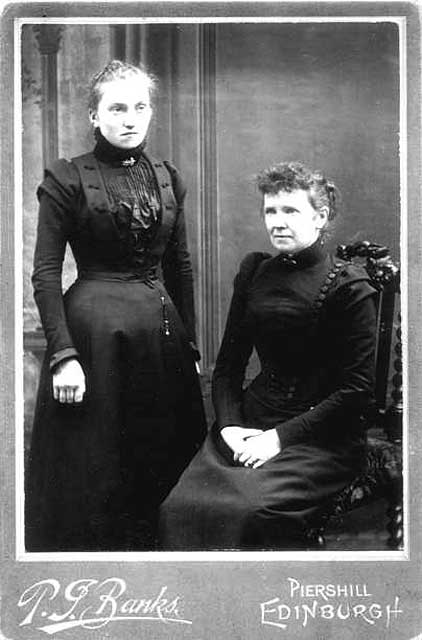 © Reproduced with acknowledgement to Kim Traynor
Thank you to Kim Traynor for allowing me to reproduce this photograph.
Kim wrote:
Grandmother
"This is a photo of my grandmother in service. Itís probably from between 1900 and 1910, just possibly even earlier.
My grandmother is on the left. Her name was Isabella Westwater (a name derived from the burn that flows under the road between Edinburgh and West Linton).
She married John Walker (seen on the photos of the Menziesí car) when he served with the Royal Flying Corps, before becoming a chauffeur
Domestic Service
I assume the employer, whoever that was, paid for it to be taken.
I remember seeing a statistic that 1 in 4 of the working class before the Great War was in service. It makes you think!"
Kim Traynor, Tollcross, Edinburgh: September 18, 2009